About Suvartha Church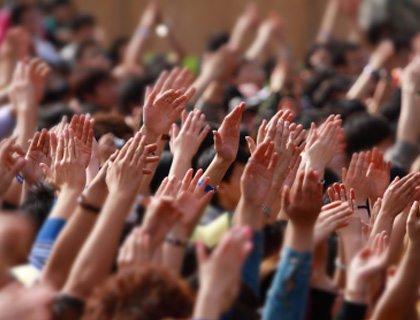 Greetings in the matchless name of our Lord & Saviour Jesus Christ!
Welcome to Suvartha Church Doha, Qatar. It is a pleasure to introduce you to the ministries of this Church.
As a congregation in this desert, we are committed to a life of worship and service as we strive to follow the example and teaching of Jesus Christ. We are one heavenly family committed to each other as we try to help and support each other in love. We live for a divine purpose and to be a light to this world.
The ministry of the Church revolves around interpreting the Biblical truth clearly. If you are new to Qatar or are visiting and in the area, feel free to join us for the services and activities. We look forward to meeting you.
Service Timings
Every Friday:
6:30AM to 10:30AM - Ephesus Hall
4:00PM to 6:00PM - Antioch Hall
Every Saturday:
6:30PM to 9:00PM - Ephesus Hall
Youth Meeting:
6:30PM to 8:30PM - Antioch Hall
Ministerial Departments
Kids Church
The very purpose of our Children's Ministry is to proclaim who God is and what He's done - to the next generation. By giving individual care, love and affection we win the hearts of the children and thus are able to give them the right instructions and advices from time to time to aid their Christian personality development. Regular classes are conducted on every Fridays.
Youth Meetings
The purpose of our Youth Ministry is to invite everyone into a relationship with Jesus, Equip them through encouragement and fellowship, Challenge them to grow and discover God's vision, and send them into the world to reach others. We meet on every Thursday 6:45 PM at Anicoh Hall.
Leaders Meeting
Effective Leaders meetings have core to their purpose the need to pray for the church. By this we are enabled to do the works of Christ within the communities we lead and desire to bring the Kingdom of God. The leaders of the church meet regularly with the pastor to pray and make decisions concerning the fellowship's work in their respective areas.